October 4, 2023




12:00 pm - 1:30 pm
All tickets are non-refundable.
Registration includes access for up to three individuals from your organization.

Registration for this event includes access to the zoom workshop as well as a 1-hour consultation with the presenter.
Strategic planning is important to the success of any size nonprofit. It helps staff, board, and volunteers articulate and advance cohesive goals, priorities, and strategies in pursuit of the organization's mission.
Learn the basics of how to conduct a SWOT analysis – strengths, weaknesses, opportunities, threats – of your organization. A good strategic plan will undergo repeated adjustments as the organization changes and faces morphing external pressures.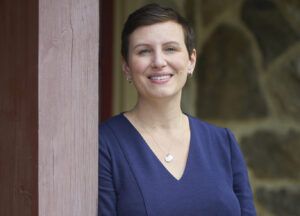 About the Instructor: Emily Seitz is the owner of the Seven Valleys Group, a consultancy focused on developing resources for cultural, heritage, and arts organizations and those committed to building equity in their communities. She helps organizations and companies engage with their history to tell the story of their mission, brand, or product.  She holds a PhD in 19th-century U.S. history and gender studies from The Pennsylvania State University and has over a decade of fundraising, grant, and content writing experience in both nonprofit and higher education contexts.  Emily serves on the Board of Directors for the York Day Early Learning and York Academy, and together with her husband finds an enormous amount of joy in wrangling their three young children.  A creative writer at heart, she is at work on her first novel based on her doctoral research about the personal experiences of the first women who trained to be doctors in the United States.
All sales are non-refundable.

Thank you to the Lancaster County Community Foundation for their support of PRC's Toolkit Series. To see the rest of the workshops in this series, click here.