Applications Due


October 2, 2023




7:00 pm - 8:00 pm

Session 1


October 25, 2023




12:00 pm - 1:30 pm

Session 2


November 1, 2023




12:00 pm - 1:30 pm

Session 3


November 8, 2023




12:00 pm - 1:30 pm

Session 4


November 29, 2023




12:00 pm - 1:30 pm
This grant cohort includes access for 2-3 members of your organization to all four group zoom workshops as well as a 1-hour consultation with the presenter. Cost: $75/organization
Applications are due by October 2, 2023. Acceptance decisions will be made by October 9. Payments are due by October 16. Apply here: https://forms.gle/RZ2fiNUzK9PngpYw8
This is a four-part seminar for small non-profits looking to use grant funding to support their current operations or launch new projects. Interested CBOs will need to have or create basic budgetary information, short summaries of 2-4 possible projects, and a 2-3 person grants team from their organization (can include staff, board, and/or volunteers).
Our goal is to help small nonprofits communicate better with potential funders, maximizing the efforts of community organizations that are too small to have a development team, while ensuring that grant makers receive a higher caliber of application.
Organizations that have previously taken PRC Capacity Building classes to prepare for the cohort will be given preference. We will accept a maximum of 12 organizations in the cohort.
Session One: Identify the Projects – Oct 25, 12-1:30pm
This session will help grant teams move from broad ideas, "a sense of need," and wild imaginings to no more than two specific programs or projects for which they would like to explore grant funding.
Individual consultations for each organization will be scheduled between session 1 and 4, and are included in the overall price of $75. 
Session Two: Identify the Funders – Nov 1, 12-1:30pm
This session is about searching for grants (methods, resources), vetting funders, processing eligibility requirements, and mapping preliminary grant requests to be pursued.
Session Three: Identify the Narrative – Nov 8, 12-1:30pm
Now that you know which projects you'd like to fund and which funders you'd like to solicit, this session will pull some of the most common Request for Proposal (RFP) questions and walk participants through a checklist of questions to help generate a strong narrative surrounding the Who/What/Where/Why/How of these proposed projects.
Session Four: Structure, Planning, and Execution – Nov 29, 12-1:30pm
This session is all about building a sustainable grants program. We'll talk about best-practices when it comes to planning, workflow, communication, financials, and submission. We'll also cover things like: Next-steps for when your grant is denied and setting expectations for grant reporting.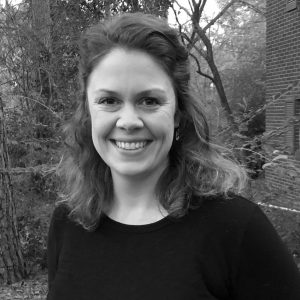 About the Instructor: Susannah Conner is PRC's Director of Program Development and specializes in fundraising for nonprofit, cooperative, and faith-based organizations. She holds a Master of Divinity from Duke Divinity School and a B.A. in English Literature from UNC, Chapel Hill, calling upon both schools of thought to explore the convergence of storytelling and spirituality. She has helped organizations build sustainable grants programs, expand fundraising and marketing, and shape new projects – all while telling compelling stories. She is a songwriter and musician and has released five studio albums as part of various musical groups. Her most recent album is a collection of songs written by women in prison over the course of two storytelling-as-healing workshops she taught at the North Carolina Correctional Institute for Women.
Applications are due by October 2, 2023. Acceptance decisions will be made by October 9. Payments are due by October 16. Apply here: https://forms.gle/RZ2fiNUzK9PngpYw8
All sales are non-refundable.

Thank you to the Lancaster County Community Foundation for their support of PRC's Toolkit Series. To see the rest of the workshops in this series, click here.