William Cherry Memorial Academy
Our thanks to Anne and Don Griswold for their lead gift to establish the annual Cherry Academy. 
Starting in 2022, PRC's annual William Cherry Memorial Academy is a year-long series of learning and engagement opportunities around a central topic of vital importance to our community. Events will explore each year's topic of social importance from various lenses. The Academy honors the legacy of Rev. Dr. William Cherry. 
During his lifetime, Rev. Dr. Cherry, former pastor of Lancaster churches First United Methodist Church and Grandview Church, drew people together to discuss timely issues. He inspired curiosity within and conversation between those who gathered to take part in his "Academy."
As a religious leader, Rev. Dr. Cherry was passionate in encouraging believers to wrestle with the difficult path laid out in the heart of the Gospel, and the Academy helped participants engage issues of social and theological importance.
"For I was hungry and you gave me something to eat, I was thirsty and you gave me something to drink, I was a stranger and you invited me in, I needed clothes and you clothed me, I was sick and you looked after me, I was in prison and you came to visit me….Truly I tell you, whatever you did for one of the least of these brothers and sisters of mine, you did for me."
– Matthew 25 : 35-36, 40
The Cherry Academy topical years will encourage broad collaboration between individuals, faith communities, nonprofit organizations, and businesses through education, conversation, and action in our community.
Cherry Academy Topic of the Year: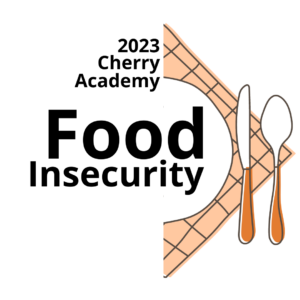 Upcoming topics could include:
Climate Change

Healthcare

Prison and Detention Reform
Food insecurity is defined by the U.S. Department of Agriculture as the lack of access to enough food for an active and healthy life. This can include situations that are chronic and ongoing like poverty, as well as short-term issues like temporary unemployment or needing to occasionally prioritize other expenses like rent. Many different causes of instability show up as "food insecurity" as people are forced to make tradeoffs in their budgets between major expenses like rent, food, and transportation.
Food insecurity exists in every county and congressional district in the U.S. Over 1.1 million people in Pennsylvania are food insecure. In Lancaster County, 47,150 people are food insecure with 1 in 6.5 children struggling with hunger. In a region that boasts award-winning restaurants, the oldest continuously running public farmers' market in the U.S., and 80,000 acres of preserved farmland, how can it be that so many people are going hungry? And what can members of our community be doing to help?
This themed year of events will not only expand knowledge of food insecurity issues but will also help people better connect with the local organizations working in this area, and with each other as they imagine new and exciting projects.
Central Pennsylvania Food Bank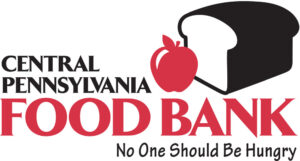 We are excited to feature Central Pennsylvania Food Bank (CPFB) during 2023 Cherry Academy. CPFB, an affiliate of Feeding America, is the largest food bank in Pennsylvania, serving 27 counties across central Pennsylvania. It was founded in 1982, and currently works with more than 1,300 local agencies and programs to serve over 152,000 people in need each month. Many food pantries, community meals, and other food programs in our region, including PRC, receive donated food and other forms of support from CPFB.