October 12, 2023




7:00 pm - 8:30 pm
All tickets are non-refundable.
Registration includes access for up to three individuals from your organization.

Registration for this event includes access to the zoom workshop as well as a 1-hour consultation with one of the presenters.
You saw a need, had an idea, and have been gathering some friends to help out. What's next? Starting an organization can be incredibly difficult, and small organizations require a tremendous amount of diverse knowledge – you have to be able to budget, fundraise, plan projects, manage and schedule volunteers, not to mention actually doing the work that started it all.
This workshop will help you think through the many questions you will face as you consider your options moving forward:
Is this a short- or long-term need and response?
How do I create a 501c3? Should I create a 501c3?
What is fiscal sponsorship, and is it right for me?
What are the legal and tax ramifications of accepting donations?
What other organizations are doing similar work?
Where is my niche?
Who is my audience of clients and supporters?
Organization building is difficult, and it can be tempting to ignore the administration for the mission. But laying the foundation well will not only protect you, your volunteers, and your clients from legal ramifications, it will actually help you accomplish your mission more efficiently in the future.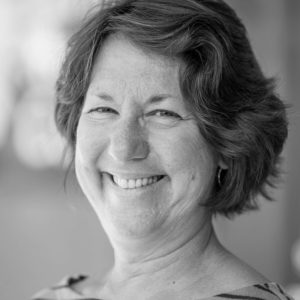 About the Instructors: Robin Ingram is a certified public accountant (CPA) with over 20 years of experience in public accounting, specializing in small business services including payroll, taxes, and the training and utilization of QuickBooks software. She is currently employed full-time by the School District of Lancaster as an accountant in the business office. Robin also works part-time with PRC's bookkeeping. Robin is married and has two adult sons and attends LCBC.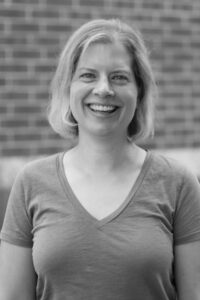 Kate Good has served as Executive Director at PRC since 2014. She serves on the Home and Community Based Services Board of Landis Communities, Patient Advisory Board of Union Community Care, and Hunger Free Lancaster County coalition. She co-coordinates the Homeless Service Providers Network with the Lancaster County Redevelopment Authority. Kate is a trained Immigration Legal Advocate. Prior to her role at PRC, Kate specialized in brand development and marketing, serving on an executive team that put multiple books on the New York Times bestseller list. She worked closely with a number of national nonprofits – Mayo Clinic, the Avon Foundation, and the American Diabetes Association – to develop tools and programming that increased the accessibility of their medical research and tools. Kate also worked as a creative, marketing, and content strategist with several major publishers. She is a graduate of Eastern Mennonite University and George Mason University.
All sales are non-refundable.

Thank you to the Lancaster County Community Foundation for their support of PRC's Toolkit Series. To see the rest of the workshops in this series, click here.