May 25, 2023




8:00 am - 9:30 am
We're sorry, but all tickets sales have ended because the event is expired.
This workshop is live online via Zoom. A recording will also be available to registrants to view at their convenience.
At last year's Landis Communities Clergy Breakfast, we discussed supporting the church's ministries to its community in a practical way. This year, we will focus on the effects of Christian reconciliation in a polarized world.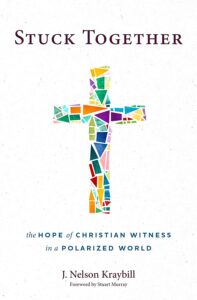 What does it mean to be a peacemaker in a polarized world?
A study published by the Carnegie Endowment for International Peace, drawing on data that covers 202 countries and goes back more than two centuries, found that no established democracy in recent history has been as deeply polarized as the U.S. is currently.
Nelson Kraybill will join us to discuss the themes of, and the stories behind, his new book Stuck Together, published by MennoMedia. Drawing from Scripture, his own life journey, and the witness of others, he demonstrates how even small steps of reconciliation by confessionally grounded Christians can have a big effect and give loving Christian witness in a polarized church and society.
When we feel worn down by the chasms dividing us, we can take hope from the early Christian vision of God uniting all things in Christ, a hope that can lead us to act. Stuck Together explores Bible stories and narratives ancient and modern that inspire us to open hearts and minds to persons with whom we disagree as we gain confidence in our own convictions.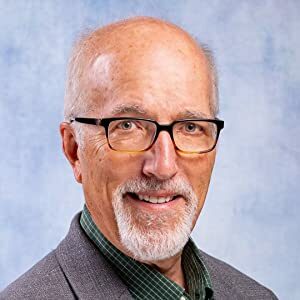 J. Nelson Kraybill (PhD, New Testament) relates biblical themes of justice and peacemaking to the mission of the church. He authored Apocalypse and Allegiance: Worship, Politics, and Devotion in the Book of Revelation. He is President Emeritus of Anabaptist Mennonite Biblical Seminary in Indiana (1997-2009) and served as President of Mennonite World Conference (2015–2022). He was Programme Director of London Mennonite Centre in England (1991-1996) and has addressed academic or church groups on five continents. He is an ordained minister who served churches in England, Vermont, and Indiana. He leads Peace Pilgrim tours to biblical sites in the Holy Land, and currently is teaching and writing in Israel and Palestine.
Landis Communities Clergy Breakfast will be hosted virtually this year, in partnership with PRC.