June 10, 2023




9:00 am - 3:00 pm
All tickets are non-refundable.
This workshop will be held in-person at Church of the Apostles UCC at 1850 Marietta Ave, Lancaster, PA 17603.

There will be a 1 hour break for lunch. Bring your own lunch (fridge and microwave available) or make a quick trip to a nearby restaurant.
Nourish your mind, body, and soul at this day retreat on the 2023 Cherry Academy theme – Food Insecurity. Food is at the heart of many spiritual practices and religious traditions, perhaps most importantly, communion/Eucharist. Two major themes of communion will be addressed – first, individual communion which links our physical nourishment to our spiritual selves; second, the connection between the communion table and food ministries. 
The day will allow you to slow down and consider the connection between the soil, sun, and seeds to more fully value your individual communion. Appreciate the beautiful surroundings of Rader Park, as you walk the footpaths, sit by the pond, stroll through the community garden, and watch the bees hard at work. Your brown-bag lunch will become an opportunity to learn and practice mindful eating. 
Communion is also a community practice. Participants will examine the interplay between the communion table and food programs in their churches and communities including a chance to get their hands dirty as they tend the local garden, and plant a seed to take home as a way of extending the generosity of their own gardens. Gathering around the table, making a place for everyone, is a radical act of inclusion and community. We live out the sacred act of communion in our food pantries, community meals, and blessings boxes. 
God's feast reminds us "At that Table, sharing food, we were brought into the ongoing work of making creation whole." (Sarah Miles, Take This Bread). Share in the experience of giving and receiving in this sacred time together. Plant a seed to take home as a reminder of the work of communion in our lives and our communities.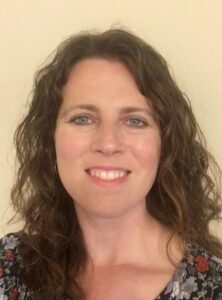 Rev. Amy Shorner-Johnson works as the Chaplain and Director of Religious Life at Elizabethtown College. She holds a B.A in Religion and Sociology from Carson Newman College, and an M.Div from McAfee School of Theology at Mercer University. She has also completed two units of CPE in Atlanta, GA. She was ordained through the Cooperative Baptist Fellowship, and it was through her denomination she had some of her first experiences with interfaith work. She is the current convener of the Lancaster Interfaith Coalition and also graduated from the Kairos Spiritual Direction program at PRC.
Participants should bring their own brown bag lunch. A refrigerator and microwave are available.
All sales are non-refundable.
Address:
1899 Apostle Way
,
Lancaster
,
Pennsylvania
,
17603